Duke Realty's new headquarters in Indianapolis was designed by Ratio Architects with a unique and fresh approach to redefine the look and feel of a corporate workspace. The architects along with the leaders of Duke Realty challenged the typical and traditional workspace designs by creating an office environment modeled for collaboration and teamwork.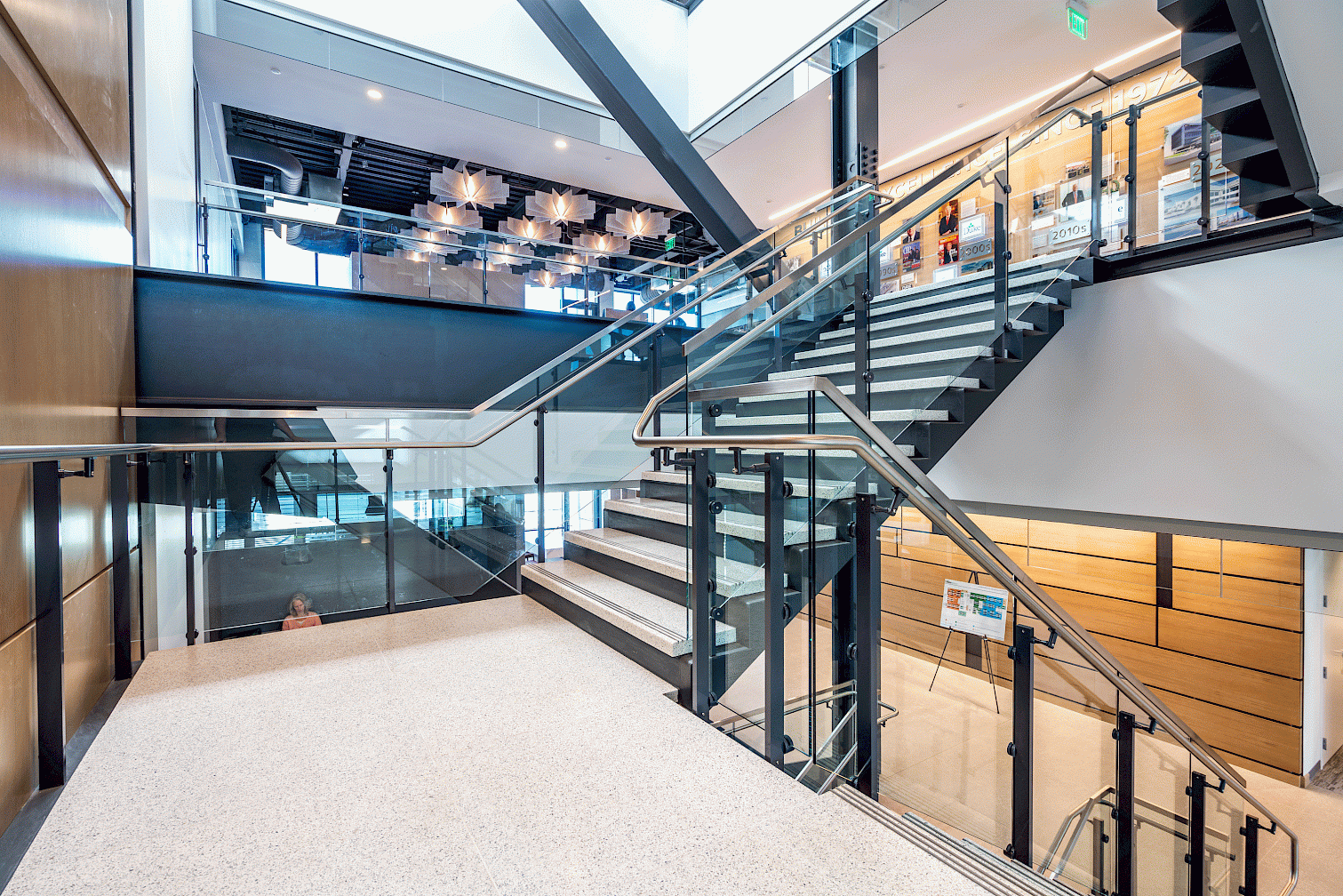 Specialty contractor, Spohn Associates of Indianapolis, recognized the importance and focus that the monumental stair and overlook balconies provided in the overall vision of the facility. Spohn Associates realized and specified that Hollaender's QUAD™/KLEAR™ combination railing system, Stainless Steel Structural Glass System and Safety Smoke Baffle would be the perfect complement to the ambitious and creative design that Duke Realty and Ratio Architects envisioned. Hollaender's QUAD™/KLEAR™ combination railing system was powder coated to perfectly accent the exposed beam and stair super structure.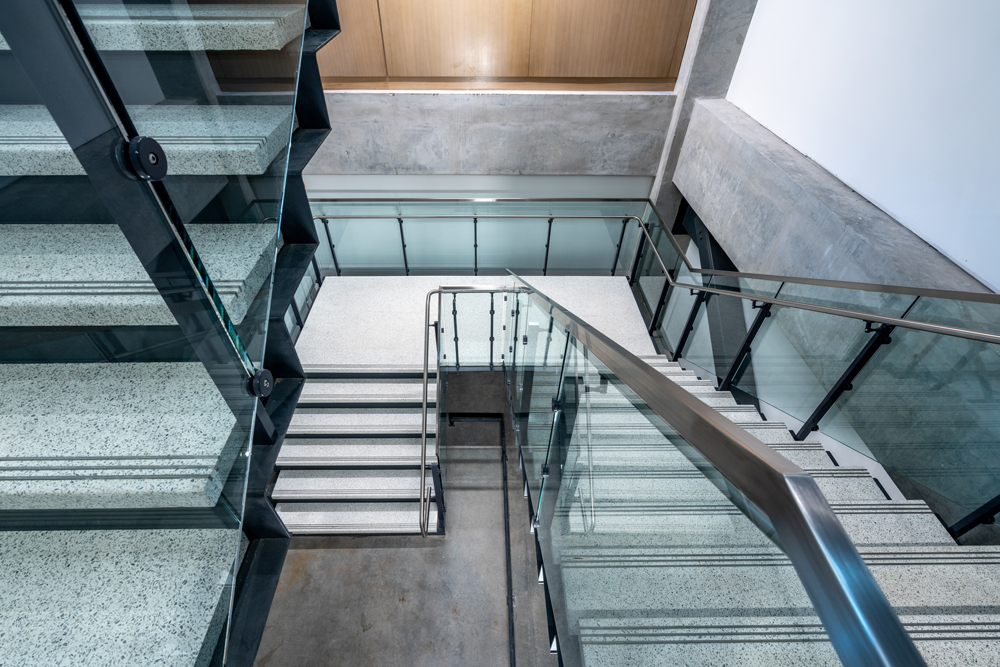 As a fully operating manufacturer, Hollaender was able to deliver a completely engineered and designed railing system to meet Duke Realty's occupancy requirements on a very tight time frame. Both Duke Realty and Spohn Associates were beyond pleased with the results of Hollaender's efforts.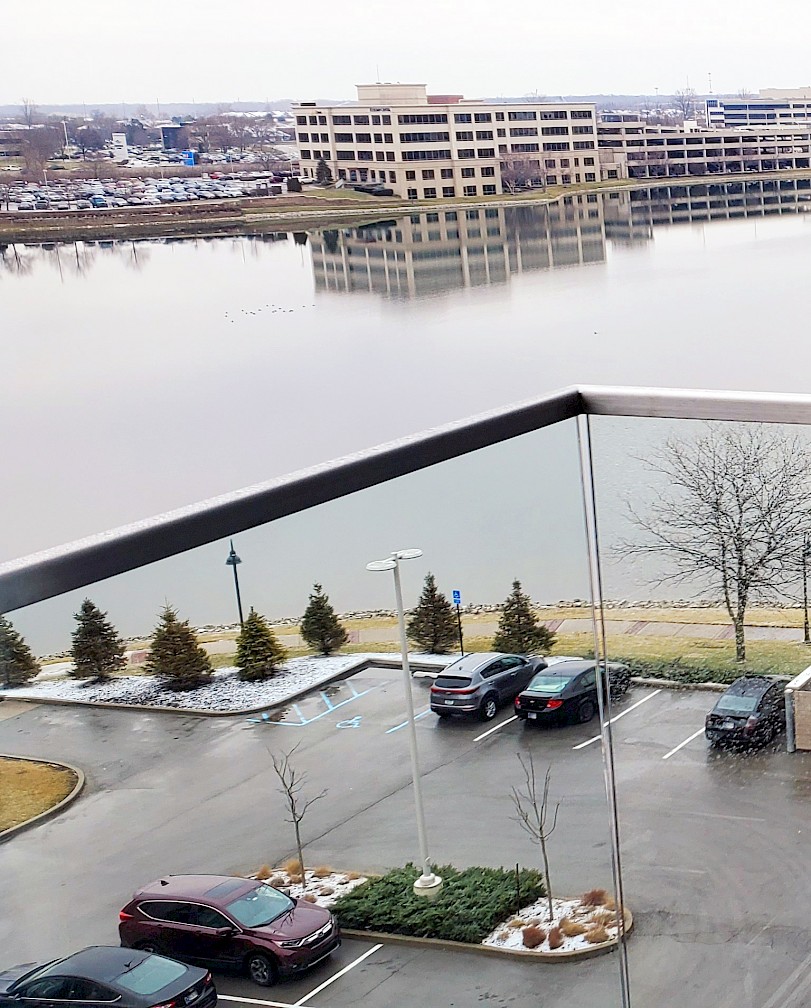 Location:

Indianapolis, Indiana

Architect:

Ratio Architects

Railing:

Infill:

Finish:

Stainless Steel QUAD™/KLEAR™ Railing Combination with U-Channel Top Cap, Clear Tempered Glass Infill Panels and Grab Rail