Boston's Joseph and Clementine Langone Park was due for a major overhaul since opening in 1973. The architects at Weston and Sampson specified Hollaender's Interna-Rail® system for the makeover. Using nearly 700 linear feet of Hollaender's aluminum three-line rail layout with wire mesh infill panels, the railing design would ensure the guardrail along the Boston Harborwalk was up to present-day codes while allowing visitors to enjoy the amazing views of the city's waterfront and Charlestown Bridge.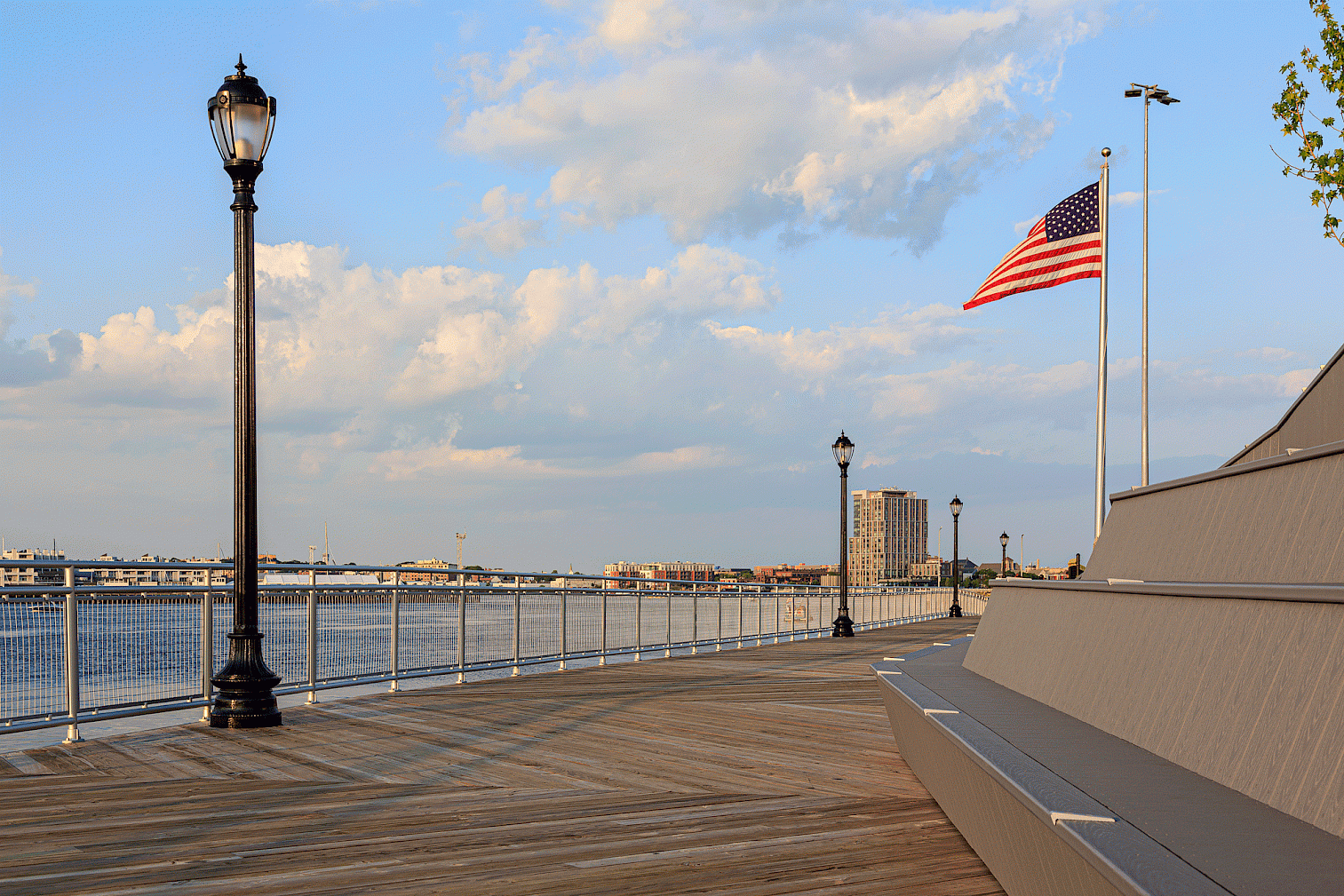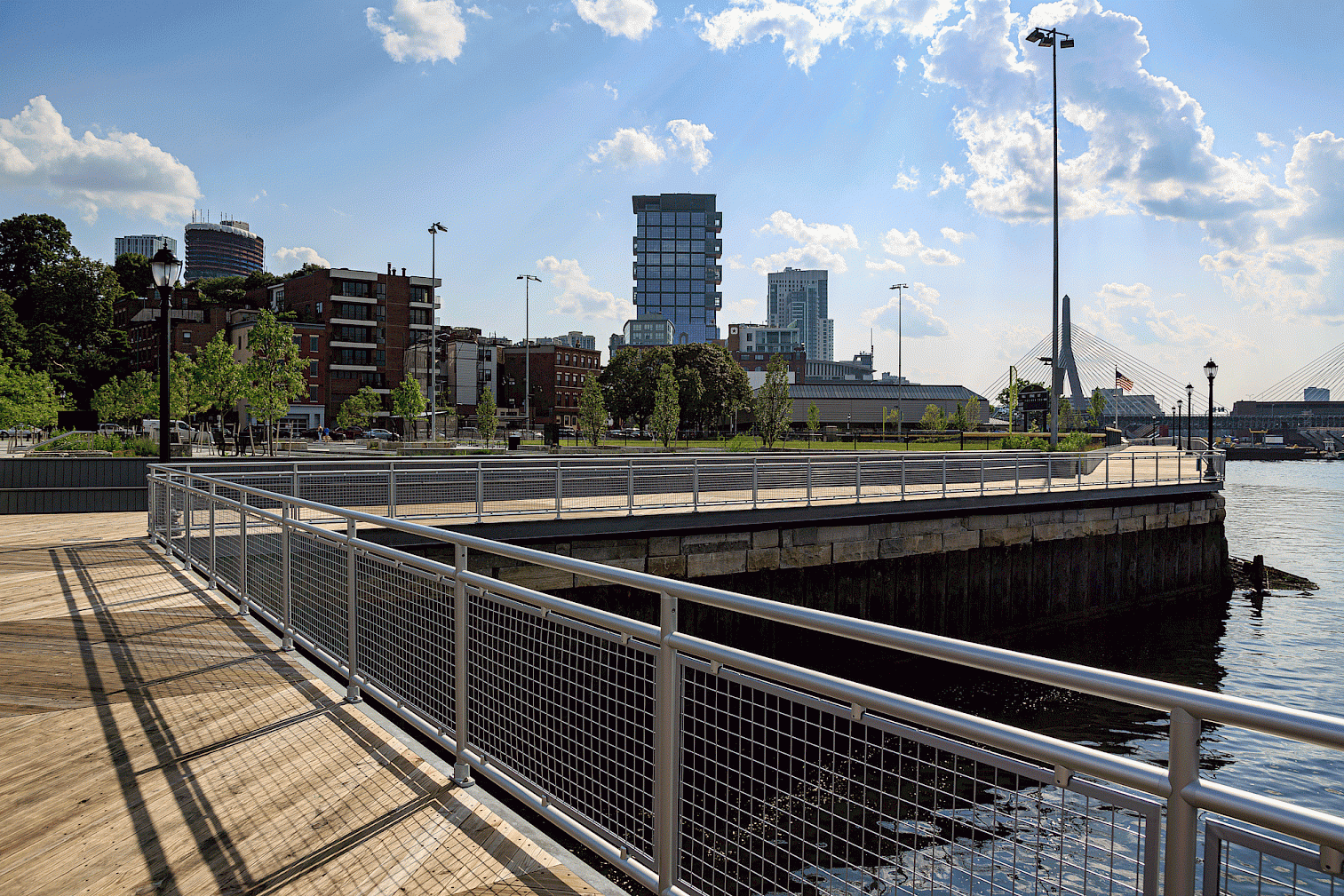 Location:

Boston, Massachusetts

Architect:

Weston & Sampson

Railing:

Infill:

Finish:

Clear anodized finish frame with e-coated and powder coated 2x2" steel square wire mesh infill
Mayor Martin J. Walsh highlighted the importance of the project by saying,
"I am proud of our construction that builds resiliency into our coastal Langone Park and Puopolo Playground. This is vital as we face the effects of climate change."