Raydeo Enterprises of Ballground, Georgia was chosen by Holder-Austin-Moody-Bryson, a joint venture of Holder Construction Group, Austin Commercial, Moody Construction Co. and Bryson Constructors to complete the railing construction for the Atlanta Hartsfield-Jackson newest parking deck.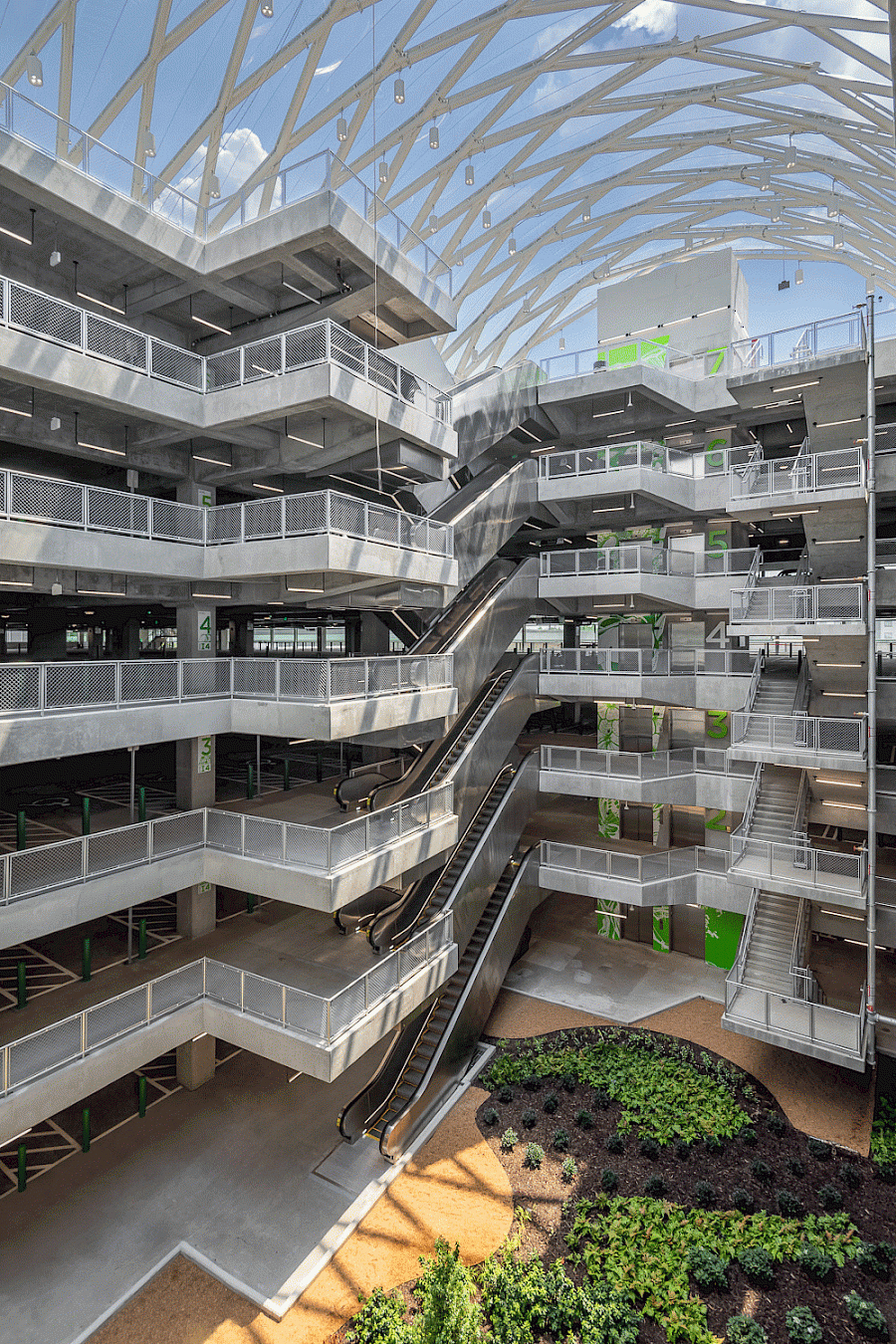 The seven-level parking deck was constructed to accommodate 5,200 to 6,000 vehicles, which included an elevated walkway connecting to the Georgia International Convention Center and SkyTrain automated people-mover station. The architect of record, HKS Architects reimagined the typical parking deck facility with an inviting, sleek and modern look, that incorporated the Hollaender Interna-Rail® railing system with a functional and safe, yet design-oriented mesh infill panel. Hollaender's system integrated attractively into the architect's vision, but also was the perfect assembly and installation choice for the Raydeo team.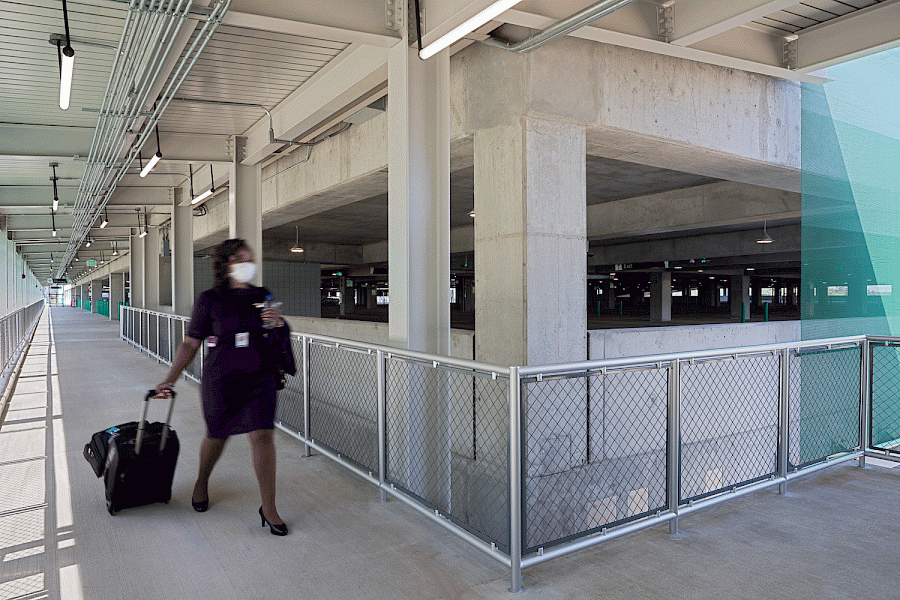 The mechanically fastened Interna-Rail® system provided the Raydeo installation team the flexibility to overcome varying mounting conditions within a post-tensioned concrete system. They were able to assemble and install quickly due to Hollaender's ability to deliver up to 24 foot pre-fabricated sections of railing.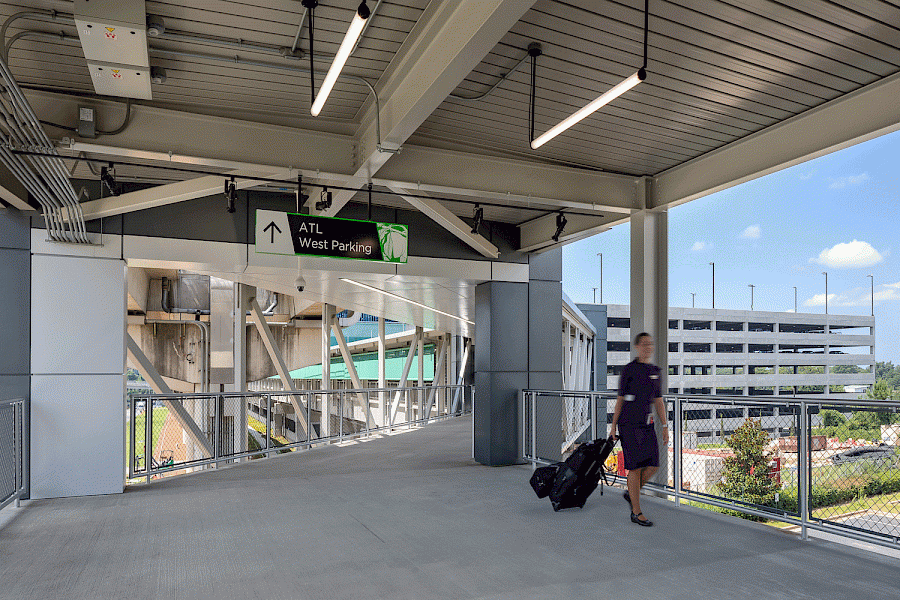 Location:

Atlanta, Georgia

Architect:

HKS Architects

Railing:

Infill:

Finish:

Clear anodized finish frame with e-coated and powder coated 2x2" steel diamond wire mesh infill
Drayton Mercure, Senior Project Manager for Raydeo reiterated Hollaender's role in the success of the West Deck Project:
"A proper blend of practicality and aesthetic, Hollaender's Interna-Rail system was a worthy complement to the ATL West Parking Deck, one of the most crucial modernization projects for Hartsfield-Jackson Atlanta Airport. Working for the busiest airport in the world (during a global pandemic) is no easy task, but Hollaender was able to converge with our team, overcome challenges, and ultimately fulfill the stringent demands of the project."